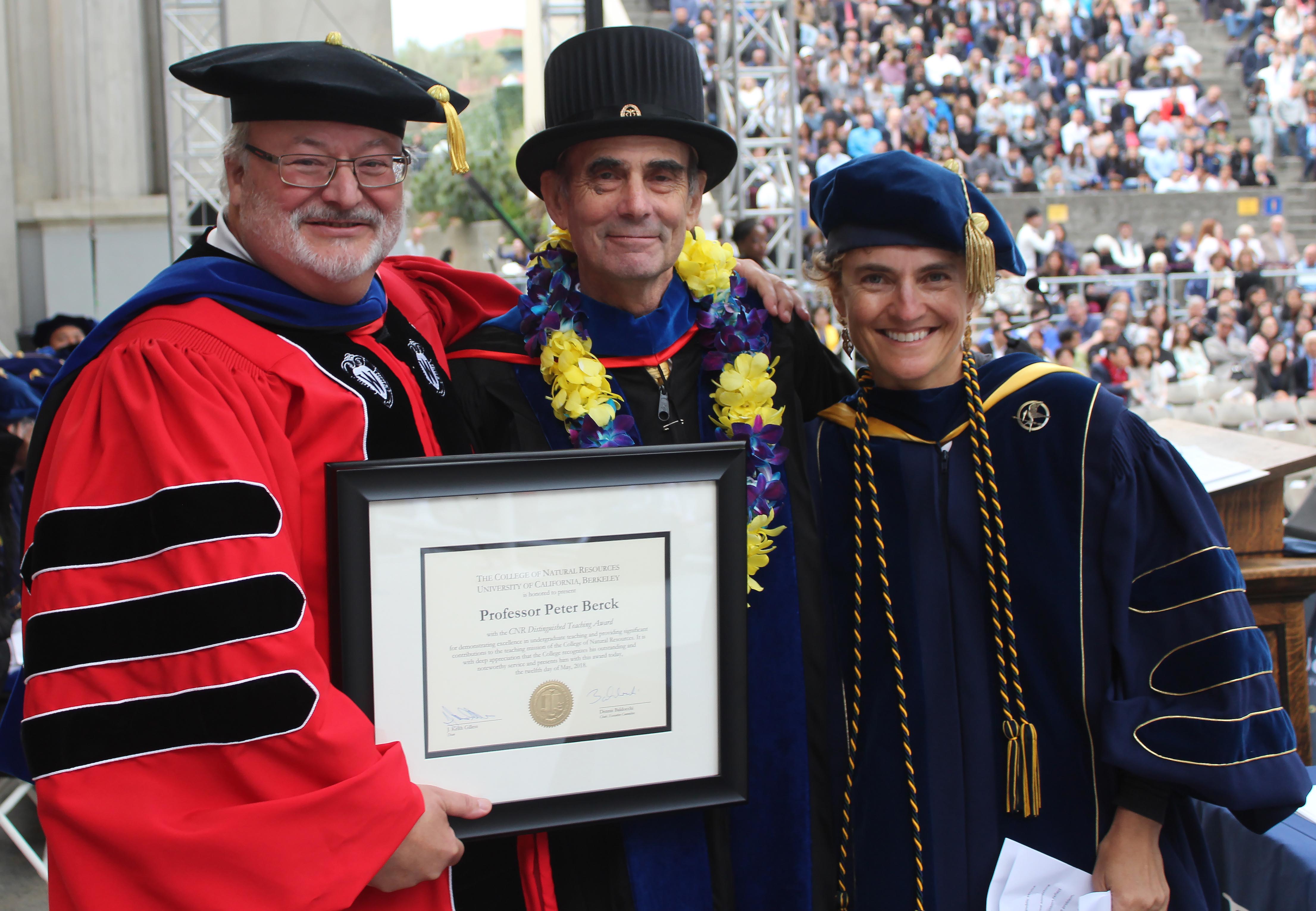 This year we lost Peter Berck, a prominent member of the Department of Agricultural and Resource Economics (ARE) and the College of Natural Resources as well as a cherished friend and colleague of mine. Peter was born in New York, fell in love with Berkeley as an undergraduate and after completing his Ph.D. at MIT, returned to Berkeley where he served as a professor of Agricultural and Resource Economics.
Peter arrived in Berkeley when I was a third-year Ph.D. student, and I asked him to join my dissertation committee. Soon after, my father passed away and I was worried, asking Peter should I graduate, get a job or even return to Israel to help my mom? He told me, Do not make fast decisions, deal with your crisis first, the dissertation can wait. When I came to Israel, my mom told me, Your new family and career are the first priority. I will take care of myself. I came back, Peter was on my oral committee, provided many insightful ideas and later signed my dissertation.
I learned then to appreciate Peters warmth and caring. Yet over the years, we had our disagreements. He was more cautious than I am and emphasized the need to think twice before taking actions. Actually, there were times that his more careful approach was right. He tended to think about things that could go wrong. My approach was lets do it before we lose the momentum. I thought that he was too pessimistic. But when I got to know him better, I admired his accomplishments despite a constraining disease. He worried about bad things because he faced the constant risk of a disabling inflammation, and yet he hoped and dared, initiated new projects constantly and started a wonderful second family in an older age, while all the time being realistically worried and careful. It took me many years to appreciate his belief and yes, optimism.
Peter was a dedicated citizen of the department, the university and the profession. He had a sense of pride and responsibility to serve. He made numerous contributions to our graduate program, recruiting graduate students, advising, helping students get jobs and make good career choices. For instance, he befriended Michael Roberts when he was an undergraduate student, encouraged him to improve his skills at a masters program, and assured him that hed excel in a graduate program as well. Today, Michael is a leading member of the profession. He quite often helped students deal with personal crises and it made a significant difference in peoples lives. Peter also was crucial in establishing CNRs undergraduate program in Environmental Economics and Policy. Peter also contributed to developing the new UC campus at Merced by helping to design the academic program and partake in the selection and recruitment of the academic leadership there.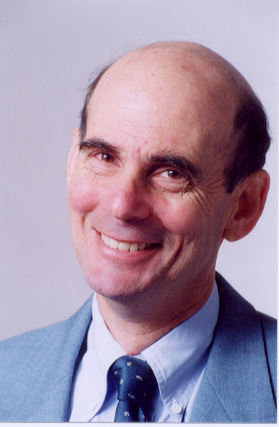 Without much fanfare, Peter was for years the editor of the publication series of the Giannini Foundation of Agricultural Economics and was responsible for the appearance of numerous publications, which communicated useful research results to specific professional audiences and lay audiences in California. Peter was an outstanding citizen of the Agricultural and Applied Economics Association. He was recognized by the Association for his contributions by being selected as a Fellow of the Association. He served multiple times as an editor of the AJAE and contributed to improve many aspects of the journal. Until his last days he served as one of the reviewers of last resort assisting in editorial decisions in sensitive situations.
Peter had a distinguished research record, was among the leading scholars of the economics of forests and other renewable resources. In a seminal paper he showed that private owners of forest do not cut their trees prematurely, as many presume, and that publicly managed forests tend to be under harvested. In another insightful paper he made a strong case for government support of aquaculture and fish farms and foresaw the important role of fish farms as a source of affordable fish and means to reduced depletion of fisheries. More recently, Peter developed and applied a methodology of targeting conservation funds in a manner that will maximize future conservation benefits, given budgetary constraints. The application uses data from Sonoma County in California to demonstrate the large gain from this approach compared to standard practices.
Peters Jewish identity was very important to him, and we spoke about Israeli issues frequently. He grew up in New York, where he told me, everyone had a second identity beside American some Irish, others Italian or Black and Peter was Jewish. I figured out that his world view was secular, but he had a strong sense of pride and belonging, and thus joined and was active in the Jewish congregation. This sense of strong identity enabled him to open up to and befriend people of different backgrounds; he was at home in Saskatchewan, Ethiopia, and Sweden (he loved Sweden and his colleague at the University of Gothenburg awarded him an honorary Doctorate). I did not realize that Peter was actively involved in the leadership of the Boy Scouts, but it makes sense. Peter always enjoyed helping people through social, intellectual and community engagement. And, of course, he loved the great outdoors and was a devoted father and husband.
I have made Berkeley my home more than 40 years ago, and the ARE department my second family. Peter was like a brother we fought but we had moments of closeness and support. We consulted one another on dealing with divorce and managing adoptions. We gossiped, shared information on emerging opportunities and risks, and helped each other to overcome obstacles. Our department will not be the same without Peter. We lost an important member of our family, and we will always treasure his accomplishments and memory.