Campus & community, Campus news
UC Berkeley's Disabled Students' Program will get new home, renovations underway
The Dwinelle Annex will undergo interior and exterior architectural updates to make it accessible for DSP's diverse community of students.
For the first time in its over 50-year history, UC Berkeley's Disabled Students' Program (DSP) will have its own building, a campus investment that will centralize DSP staff and services, expand its facilities and make them more accessible, and improve support for the program's community of 5,000 students.   
Renovations began this month on the Dwinelle Annex, a two-floor, 8,800-square-foot building, and construction will take approximately 15 months. Upon completion, core DSP services will move to the annex from their current site in the César E. Chávez Student Center.
Having a building solely for DSP symbolizes a substantial campus commitment to enhancing the support services that DSP provides, said DSP Interim Executive Director Martha Velasquez. The renovation will also improve student access to DSP programs and accommodate current and future program needs.   
"Having a dedicated building for DSP sends a strong message of belonging and commitment to diversity on campus," said Velasquez. "It demonstrates the university's determination to provide equitable opportunities for all students, including those with disabilities, and to remove barriers to their academic success."    
Since 1970, the program has promoted an inclusive environment and provided support services for students with disabilities. From proctoring and interpreting resources to accessible furniture and note-taking technologies, DSP fulfills tens of thousands of service requests each year.     
Ben Perez, Berkeley's physical access compliance manager, previously served as the campus's access specialist with DSP and has trained Berkeley staff in disability access initiatives since 2014.    
As a Berkeley alumnus and wheelchair-user, Perez said he used DSP resources as a young student to help support his transition to a large academic institution. For the past two years, he has worked with Assistant Vice Chancellor and Campus Architect Wendy Hillis to advocate for a design that would make navigating Dwinelle Annex's interior and exterior spaces more intuitive and inclusive for DSP students.    
Those renovations include the addition of an elevator, interior ramps and a connecting bridge between the two building wings. Doors and entrances will be widened, interior stair structures will be updated, and the exterior grade slope will be reduced. The central corridor will become an access point for all spaces and provide a clear pathway to the main entrance.   
Perez said DSP's new home will foster a vibrant and inclusive campus experience.   
"Since I was a student, I have always been enamored with our campus," he said. "To be in a position to be a part of major projects like this, and to have the opportunity to have a positive impact on disabled students, it is something I never thought I would have the opportunity to do."   
Holistic and inclusive campus infrastructure    
Located west of Sather Gate along Strawberry Creek, Dwinelle Annex was designed in 1920 by John Galen Howard. Over the years, it has housed various academic departments. Most recently, it was home to the Department of Theater, Dance, and Performance Studies, which moved to Dwinelle Hall in May 2016.   
Hillis said the project will rehabilitate the two-story structure within the existing building footprint and address seismic, safety and accessibility issues.   
The renovated building will provide new spaces for the DSP community that include a spacious, low-sensory computer lab for students on the autism spectrum. Rooms will also be soundproofed, and adaptable thermostat controls will be installed throughout the building for students sensitive to noise or certain room temperatures.   
Space near the front entrance for a DSP welcoming mural will allow students to express their identities, and gathering spaces to socialize along the creek will be constructed.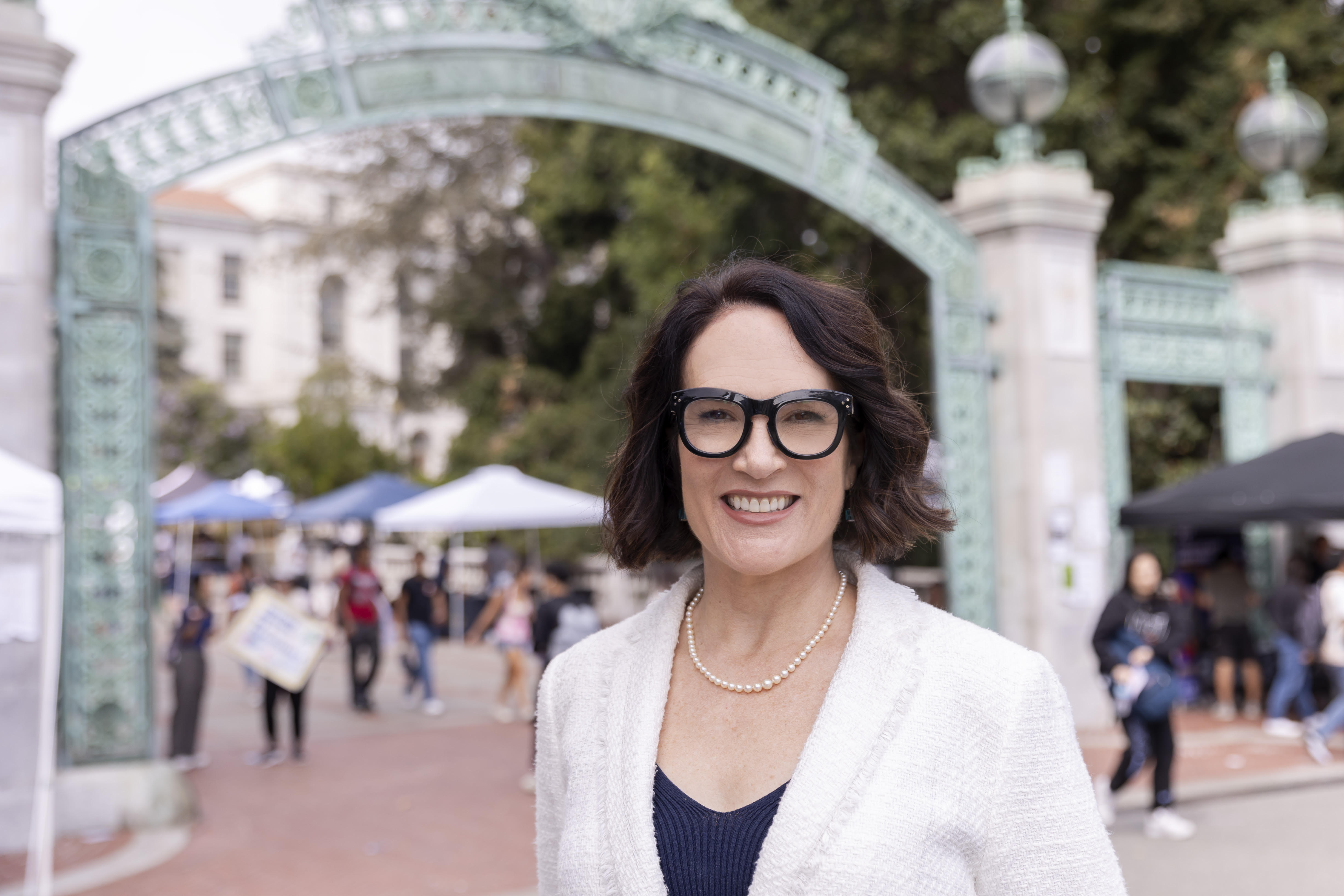 "This whole project has helped us think about accessibility and designing for disabled students much more holistically," said Hillis. "This will translate into how we conceptualize other campus projects in a nuanced and inclusive way, … to go beyond ADA accessibility standards."    
Fabrizio Mejia, associate vice chancellor for the Division of Equity and Inclusion, said the push for DSP's new home was led by student and stakeholder advocates from groups like the Life-Safety Fee Committee, which identified DSP as a significant resource on campus that had outgrown its existing spaces in other campus buildings.    
"When we're talking about accessibility, everything is significant," he said. "With this project, we are equitizing campus infrastructure by providing students with what they deserve, not just with what is required of us. It's a new and inclusive way of planning campus infrastructure and policy."   
Next month, construction will begin on a significant Undergraduate Academic Building project on the site of the surface parking lot to the west of Dwinelle Annex. The building, scheduled for completion in 2026, will house more than 10% of the campus's general assignment classrooms for undergraduates.  
For fourth-year student Cyn Macias-Gómez, the proximity of Dwinelle Annex to that new classroom building will benefit DSP students who struggle with commuting long distances across campus.    
Macias-Gómez currently serves as Berkeley's ASUC organizing director in the group's Office of the Vice President of External Affairs and has advocated over the last year at the state capitol for funding for the disabled student population on campus. 
Having a new DSP building at Berkeley that is so centrally located, he said, gives disabled students more visibility.   
"I think this will really force the rest of campus to see disabled students," Macias-Gómez said. "We are here, and we are a much more significant community on campus than people think. Really having our community out in the open and accessible makes it less fearful for us, and easier for others to connect with us.   
"I feel like it's an opportunity to destigmatize what it means to be disabled."